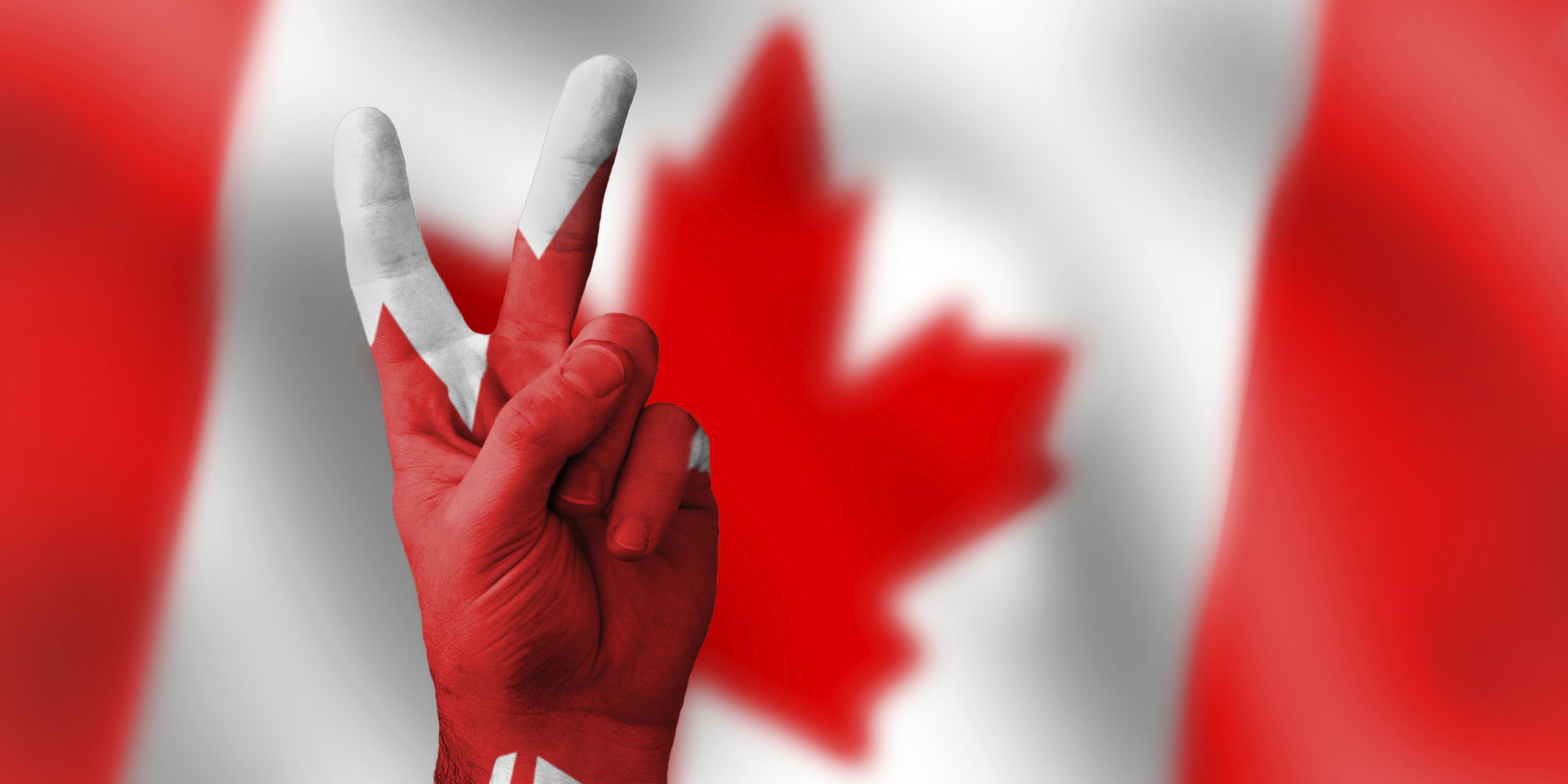 Image from Huffington Post
Instead of fixating on their southern border, Americans should look north
While Donald Trump earns votes for bashing nearly every minority group out there, Canada recently elected its most diverse parliament in history: 26% of the seats went to women, and 10 Muslims were elected.
As Canada's Muslim population continues to expand, the government and civic groups have embraced inclusive rhetoric, including newly-elected Prime Minister Justin Trudeau. In his victory speech last October, Trudeau emphasized to Canadians that by choosing him, they chose a "government that believes deeply in the diversity of our country." He added, "We know in our bones that Canada was built by people from all corners of the world who worship every faith, who belong to every culture, who speak every language."
Trudeau has made accepting Arab and Muslim refugees into the country one of his top priorities. Last December, the newly elected prime minister personally welcomed the first group of Syrian refugees at the airport and told them publicly that they would become full Canadians. His administration started the hashtag #WelcomeRefugees to show its commitment to making refugees feel at home. Some are already considering Trudeau to be the most popular Prime Minister of the 21st century. While his complete influence on refugee integration can't be determined until after his term, his drive to promote religious and cultural diversity in Canada is certainly promising.
Hate crimes against Muslims do continue to occur in Canada. After the Islamic State attack in Paris last year, a wave of particularly violent attacks took place in Ottawa. In November, a Muslim woman dropping off her kids at school was both verbally and physically assaulted as two men shouted at her "terrorist", pulled on her hijab, and punched her repeatedly. Another case of was the burning of the Masjid al-Salaam mosque in Ontario where no one was injured, but the building suffered considerable damage. These two incidents happened within days of each other and have shaken up members in these communities.
In addition to this, last year's federal elections focused heavily on whether or not the niqab, the full face veil, should be banned in Canada and the "threat" of Syrian refugees entering the country. Although many Canadians disagreed with these views, it was concerning that they were prominent arguments among conservatives. Muslims in communities throughout Canada united to both condemn the Paris attacks and speak up against discrimination and violence that was directed towards Muslims and Arabs in the aftermath.
While the increased Islamophobia created a sense of distress for the Muslim community, it also ignited more activism by Canadians to better address issues of discrimination and hate-crimes in the country. Newly-elected Trudeau stated he would bring to justice perpetrators of the crimes.
In Toronto, the First Unitarian Congregation of Toronto has partnered with the Muslim Association of Canada (MAC) to sponsor Syrian refugee families and provide financial and in-kind support. The Minister of the Congregation, Reverend Shawn Newton, stated that it is important for the church to help and that, "It's part of the congregation's identity to welcome in a stranger and not really be hung up on religious difference." This is just one example of countless efforts by Canadians to combat discrimination and make newcomers feel welcome, despite their ethnicity or religion.
Read hiyya.org's interview on integration in Canada with Nancy al-Ghindi, a Muslim PhD student based in Toronto.